Work Smarter Not Harder?… 4 Easy Email List Tools

Sep

7

2020
Categories: Email Marketing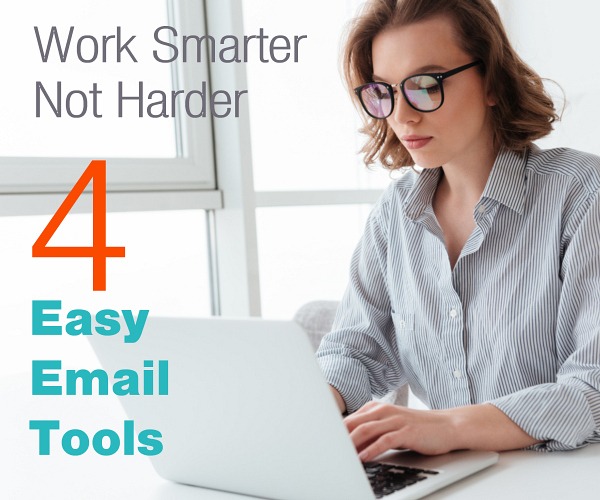 An Email Subscriber List is what businesses use to build relationships with potential customers, while staying connected to established buyers.
Once a person subscribes to your list, they're allowing you access to their Inbox – along with their family and friends … they're offering you their trust because they're interested in what you offer.
To some, building a solid Subscriber List that will help your business grow may not seem an easy task.
Here are a few ways to:
Help Build Your List.

Target Subscribers with Timely Communications.

Speed Up Your Email List Processing Time.
[The tools and methods listed below are offered at Constant Contact, a leading automated email platform. If you use a different email vendor, you can still take our tips and apply – if your Email provider has these tools available for your use.]
Use Custom Sign-up Forms to Grow a Permission-Based Contact List
Growing a permission-based contact list is one of the most important ways to boost your marketing efforts. You being able to customize your sign-up form allows for the presentation you want while complimenting the theme of your Brand.
Reduce your work time and capture new contacts in ways that make the most sense for your business and/or organization. Use one tool or use them in combination so you're capturing new contacts from different sources:
Collect Sign-ups Through a Website or Blog

Collect Sign-ups Through Social Media

Collect Sign-ups from a Physical Location
Using permission-based sign-up forms ensure that you receive and document express consent from your contacts, which satisfies GDPR and CASL regulations.
Use Tags to Organize Subscribers
Tags are labels you can add to your subscribers that help you group them together in ways that make sense for you.
Tags can be applied to different contacts across multiple lists, so when you send an Email, you can select multiple lists, but only send to the tagged contacts on each list and ignore everyone else.
Tags are different than contact details or custom fields because they're never seen by your contacts. Tags are used to help you organize your contacts internally, while you can use contact details and custom fields to personalize your subject lines and email content for each unique contact.
Export your contacts by tag to Excel for a tailored list of subscribers. Quick and easy method for offline reference.
Segmentation with Tags
Using customized segments based on the information that matters most to you and your customers can help you connect more with those subscribers most interested in your specific communications.
Use segmentation to find all the contacts in your account with a specific tag to send them targeted Emails.
Using tags to manage your list lets you filter subscribers by different criteria, including tags, contact activity, list membership, and contact details, to create a custom segment that continuously refreshes with the most up-to-date group of contacts that meet your criteria.
Creating segments with the information that is important to your business/organization ahead of time, you can quickly send targeted Emails to any segment you choose, at any time.
Social Posting via Mobile
Create and publish a Social media post from your mobile device.
Connect your Facebook and Instagram accounts to the mobile app to:
Create Posts.

Share Posts.

View and Compare Your Social Post Stats.
Does Your Email Platform Offer These Tool Perks?
Put these tips to work for you today.
See what you can do with a 60-day free trial from Constant Contact.
More to Explore:
Make a Marketing Plan and Make It Happen
3 Top Business Marketing Strategies
Ways to Increase Customer Loyalty

   Return